In the wonderful world of food CASA, Culinary Arts Society of Ajijic, is committed to stimulating the exchange of gourmet culinary ideas and creativity in a friendly, social, Lakeside forum that rewards unique methods of presentation and the creation of delicious flavors.
---
INTRODUCING THE CASA TOTE BAG!!

WE BELIEVE IN SAVING THE PLANET AND SPONSORIN OUR SIX CULINARY STUDENTS!!

THE BAGS HAVE THE WONDERFUL CASA LOGO, IS STURDY TO HOLD LOTS OF STUFF, CAN BE CLEANED EASILY

$350 EACH FOR A GREAT CAUSE!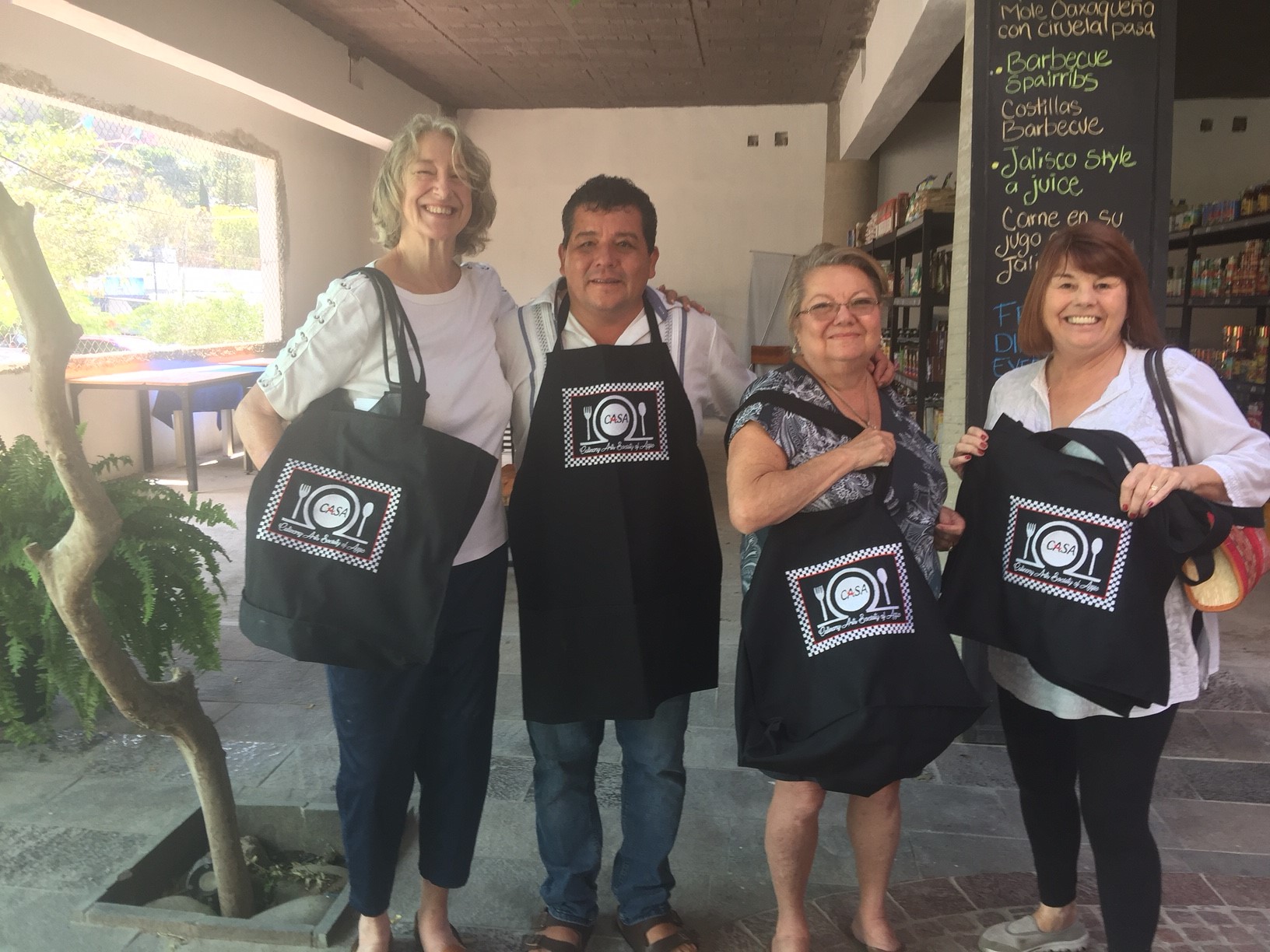 ---